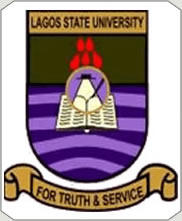 Management of the Lagos State University (LASU) on Thursday, said that students offered provisional admission for the 2017/2018 session, should finish their screening by January 15 or forfeit admission.
Mr. Adekoya Martins, the spokesman of the university, stated this in an interview with NAN. The screening of new students had started on January 2. L
ASU offered provisional admission to 3,500 students ahead of the new academic session. The university had increased the acceptance fee from N10,000 to N20,000 payable once, while its tuition remains N25,000.
Martins added that the turnout for screening and registration of the new students had been impressive. "But for those who refuse to register before the deadline of January 15 without a genuine reason, they may have to forfeit the admission," he said.
- DISCLAIMER -
9javibes.com.ng do not claim ownership of any of the Songs and Videos that we upload and any copyright infringement complaints will be executed immediately! It is our policy to honor all take-down requests! Email Us via 9javibesng@gmail.com
- CONTENT REMOVAL -
If you believe that this page has violated your copyrighted/protected material(s), please kindly Contact Us for immediate removal, or mail us at 9javibesng@gmail.com stating the content name/URL of the page. Thanks.
To upload your music on 9javibes and get massive download, contact us now via:
Whatsapp: 08174408073
Email: 9javibesng@gmail.com
Copy the link below and Share with your Friends:
| | |
| --- | --- |
| Article Name | LASU Sets This Date As Deadline For Admission Screening (SEE) |
| Description | |
| Author Name | 9javibesng |
| Published On |   |
| Post Category | Education |
---